Pub Cultures: Dublin and London
Tour, Non-escorted tour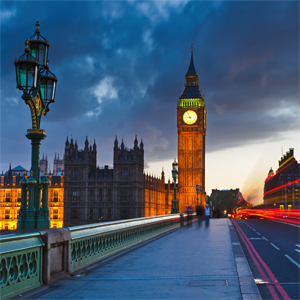 Pub Cultures
Public houses are not just drinking establishments for grabbing a pint. Indeed, patrons range across ages, classes, and backgrounds, making these centers of community and conversation the perfect place to experience the culture of a city. Locals settle into their favorites, often based upon the strength of a pub's "craic"-a term for the house ambiance that can include lively banter, rousing music, or anything else that constitutes a good time. This package unites two great capital cities for a double shot of local color. Visits to see Ireland's precious Book of Kells and the Tower of London's exquisite treasures top off this amazing tour in splendid fashion.
Includes:
3 Nights Dublin
Hop-on/Hop-off City Tour
Entrance to Book of Kells
3 Nights London
London Oyster Card
Hop-on/Hop-off City Tour
Entrance to Tower of London
Daily Breakfast
Culinary and Cooking
Educational and Learning
About Avanti Destinations
MISSION STATEMENT
Avanti Destinations connects the components for customized international travel utilizing our technology and educated staff. We deliver a unique vacation experience solely through acting as the travel agents' travel agent!
WHO WE ARE
Avanti Destinations, formed in 1981, is a customized international tour operator, and a long time member of USTOA and ASTA. We are headquartered in Portland, OR and privately owned.
WHAT WE DO
We offer hotels, airfare, rail transportation, car rentals, transfer services and authentic local experiences in Europe, Asia and Latin America. We create unique and meaningful vacations by providing travel agents with the quality services, products and expertise.
WHY US
By tackling the difficult and complex aspects of travel, we make sure customized trips, from 1-50 people, can be booked quickly and efficiently but with a consistent quality product.