Scenic Southern Ireland: Dublin, Waterford, Killarney, and Shannon
Tour, Non-escorted tour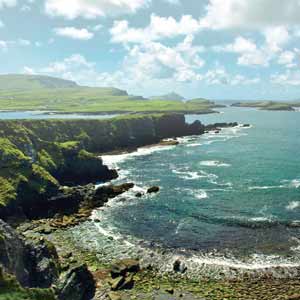 Scenic Southern Ireland
Explore Ireland at your own pace, stopping to experience and enjoy this ancient Celtic Culture as you go! Start in the vibrant capital city of Dublin. Discover Ireland's sunny southeast in the crystal city of Waterford. Then marvel at the spectacular scenery along the Ring of Kerry, an easy day-trip from your base in Killarney. Learn about and experience the history of rural life in Ireland with a visit to Bunratty Castle & Folk Park then spend your final night at Dromoland Castle.
Includes:
1 Night Dublin
1 Dinner in Dublin
Hop-on/Hop-off City Tour
2 Nights Waterford
2 Nights Killarney
Entrance to Bunratty Castle and Folk Park
1 Night Dromoland Castle
6-Day Compact Manual Car Rental
Ireland Road Map and Heritage Island Cultural Guide
Daily Breakfast
About Avanti Destinations
MISSION STATEMENT
Avanti Destinations connects the components for customized international travel utilizing our technology and educated staff. We deliver a unique vacation experience solely through acting as the travel agents' travel agent!
WHO WE ARE
Avanti Destinations, formed in 1981, is a customized international tour operator, and a long time member of USTOA and ASTA. We are headquartered in Portland, OR and privately owned.
WHAT WE DO
We offer hotels, airfare, rail transportation, car rentals, transfer services and authentic local experiences in Europe, Asia and Latin America. We create unique and meaningful vacations by providing travel agents with the quality services, products and expertise.
WHY US
By tackling the difficult and complex aspects of travel, we make sure customized trips, from 1-50 people, can be booked quickly and efficiently but with a consistent quality product.