Lovely Lake Como
Tour, Non-escorted tour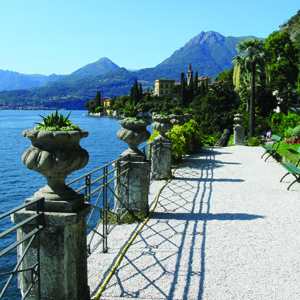 Lovely Lake Como
Lake Como, or Lago di Como in Italian, has been a popular destination since Roman times, known for romantic settings especially suited for honeymooners or lovers of all ages. When you visit Lake Como, you literally step back into the late 19th century when this was the destination of Europe's wealthy and elite. You'll experience Como with a full-day private tour of the lake famous for its landscapes and picturesque villages with visits to historic villas and medieval churches. And because of Como's location, you can easily take day trips to Lake Lugano in Switzerland or to Milan to view Leonardo da Vinci's masterpiece The Last Supper.
Includes:
2 Nights Como
Private Lake Como by Ferry Full-Day Tour
One 3-Course Dinner
Daily Breakfast
About Avanti Destinations
MISSION STATEMENT
Avanti Destinations connects the components for customized international travel utilizing our technology and educated staff. We deliver a unique vacation experience solely through acting as the travel agents' travel agent!
WHO WE ARE
Avanti Destinations, formed in 1981, is a customized international tour operator, and a long time member of USTOA and ASTA. We are headquartered in Portland, OR and privately owned.
WHAT WE DO
We offer hotels, airfare, rail transportation, car rentals, transfer services and authentic local experiences in Europe, Asia and Latin America. We create unique and meaningful vacations by providing travel agents with the quality services, products and expertise.
WHY US
By tackling the difficult and complex aspects of travel, we make sure customized trips, from 1-50 people, can be booked quickly and efficiently but with a consistent quality product.